Staff
Our dedicated staff members are here to provide support, compassion, and information to help you through your journey of grief and the celebration of your loved one's life.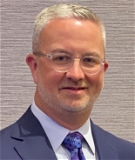 Justin Hillman
Funeral Director
Justin Hillman has been a Funeral Director since 1997. He has earned degrees from Iowa State University and the University of Minnesota. Justin is blessed with a wonderful family including, his wife Leah, and three sons, Tyler, Drew and Cole. Justin currently serves on the Board of Directors for the Iowa Funeral Directors Association, serving as the District 6 Governor and Chairman of the Legislative Committee. He also serves on the Board of Directors for Marion County Pheasants Forever, the Iowa Chapter of Safari Club International, he is active in his church and passionate supporter of the Aiming for a Cure Foundation. Justin loves sports and coaching his three sons in their sports activities. Justin is an avid hunter, sportsman and conservationist. He cherishes his Faith, Family and Friends.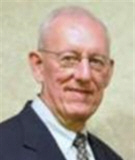 Roger Duven
Funeral Director
Roger D. Duven became a licensed Funeral Director in 1963. Roger has continued to build the business on the foundations previously established by his father, the late Wilson Duven. During all of these years Roger and Wilson worked very compassionately to serve the needs of families in and around Marion County. Roger and his wife Glenda (Steenhoek) Duven, both have diligently devoted their lives to serving the bereaved. Roger has served the community and the funeral industry in many capacities including being elected President of the Iowa Funeral Directors Association iin 1982. He is active in his church, and enjoys spending time with his family.To relax Roger and Glenda enjoy attending the Knoxville Raceway and supporting the Sprint Car Hall of Fame.